The Apollo 11 Flight Plan: Relaunched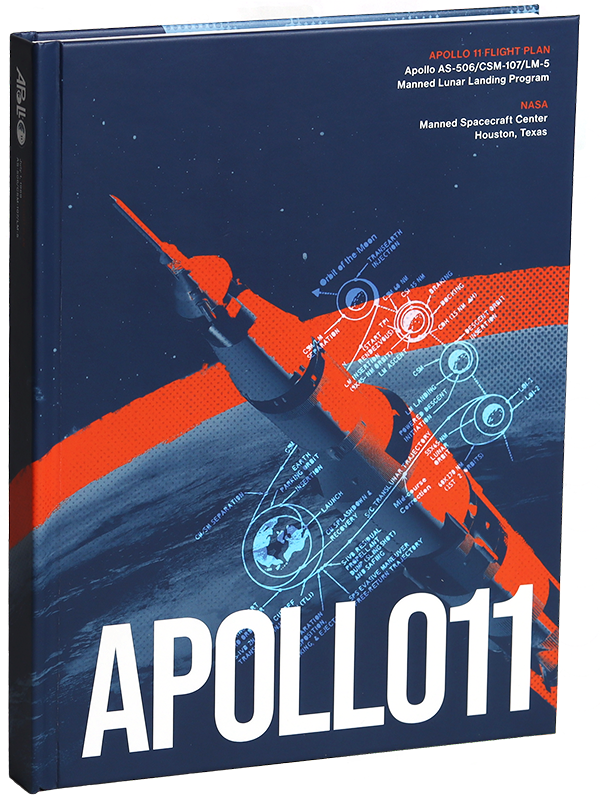 The Apollo 11 Flight Plan was humanity's roadmap to the moon. An incredible feat of engineering in itself, it's a second-by-second playbook of every action needed to go to the moon and safely return, from liftoff to touchdown on the moon, to splashdown back on Earth.
There have been reproduction attempts in the past, but they've been cleaned up scans or error filled reproductions. That's why we're giving the Apollo 11 Flight Plan the reproduction it deserves. We've reconstructed it from the ground up to appear exactly as it would have when printed in 1969.
Apollo 11 Flight Plan, Final Edition
We painstakingly recreated the Apollo 11 Flight Plan letter by letter and line by line. We used 6 sources and 2 proofreaders to ensure this is the highest quality reproduction available at any price.
Ours is the first reproduction to separate out the Final Edition and Revision A, just as they were distributed immediately prior to the launch of the moon landing mission.
Revision A to the Final Edition
The Final Edition of the flight plan wasn't really final. A later Revision A was sent out right before launch. Engineers were expected to replace several pages and make hand-written corrections to the larger Final Edition.
We've faithfully reproduced Revision A to give you a fuller picture of how the plan evolved in the final moments before takeoff.
Get Yours Now
Includes our exclusive reconstruction of the Apollo 11 Flight Plan Final Edition and Revision A to the Flight Plan in a beautiful US Letter size hardcover book.
Every illustration redrawn by an expert designer
Typesetting redone from scratch
Includes both Final Edition and Revision A
Awesome custom cover
Hidden "easter egg". See if you can find it!
Printed in the USA.
USA
Shipping from the USA.

International
Shipping from the European Union, Australia, Canada and the UK.
About Us
relaunch.space is on a mission to digitally recreate artifacts from the Space Race era. As each mission is completed, all source files will be released to the public.
In the meantime, we're selling replicas to fund our work. Profits from each reproduction project will go to fund the next project. Projects are chosen with input from the space enthusiast community on Twitter and Discord.